Killer Inside: The Mind of Aaron Hernandez
A new documentary series from Netflix, "Killer Inside: The Mind of Aaron Hernandez," explores the life of the football player and investigating the things in his life that could have driven him to violence. The series seeks to understand who Hernandez was beyond from being a football player. It shows his domestic rise and fall in his NFL world. It shows many things in the document like trail footage, interviews with friends and former teammates, news footage and recorded phone calls hernandez made while in prison.
This series argues that several factors had made Aaron behave this way. They talked about how Hernandez had a troubled childhood and an unexpected death from his father. A study of the ex-football player's brain found that he suffered from the worst case of chronic traumatic encephalopathy doctors had found in a person his age. Doctors said the damage would have affected Hernandez's impulse control and judgment. It says that Dennis Hernandez, Hernandez's father, could be violent, and that domestic violence was embedded into their family life. After his father had passed away in 2006, that's when Hernandez's life began to fall apart.
I really like this show because I love watching trial cases and stuff of people. I rate this show a five out of five and recommend this show to young adults because you need to be mature and older to really understand this show.
Leave a Comment
About the Contributor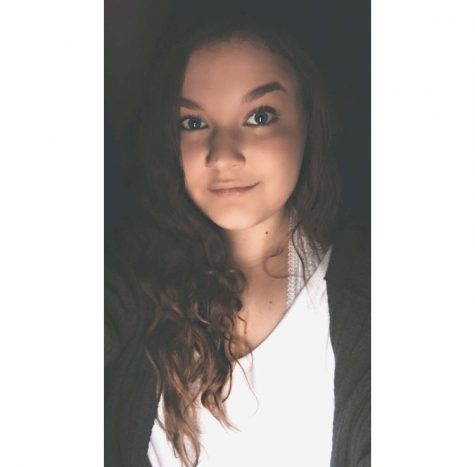 Briawna Riggs, Feature Editor
Hi, my name is Briawna Riggs and I am 17 years old. I have three brothers, Cody, Austin and Brantley. When I graduate, I want to go to WVU and be a surgical...