Blue Devils vs. Yellowjackets
St. Marys put up a strong fight against the Williamstown Yellowjackets in the Little Kanawha Conference Thursday night. Without leading scorer and rebounder Grant Barnhart, the Blue Devils played hard anyway before dropping 59-43 decision to their arch rivals. The Devils struggled in the first half, falling behind 21-10. However the Devils' determination is what kept the game interesting. Coming into the second quarter of the game, the Devils took the lead 28-21. After half time the Devils still continued to show their determination and were not giving up without a fight. Williamstown's depth and performance began to take its toll on the Blue Devils in the fourth quarter. The Yellowjackets locked things down defensively and made their free throws to pull a 16 point win. Xavier Carouthers of Williamstown, nailed three three pointers and scored 15 points to lead four Williamstown players into double figures. Eli Inman of Williamstown, had 12 points and Sam Cremeans and Colten Luther each had 10 points. Carson Miller and William Steele tallied 11 points apiece to pace St. Marys. They were joined in double digits by their teammate Richard Dornon with 10 points.
Jon Morrison gave the Blue Devils a big boost off the bench and finished the contest with eight points. Peyton Auxier completed St. Marys' scoring with three points. Williamstown improved to 6-0 overall and 4-0 in the LKC West Division with the win. St. Marys saw its overall record dip to 3-4 and its LKC west mark square 3-3. The Blue Devils hit the road Saturday for a late afternoon contest against Tolsia.
Leave a Comment
About the Contributor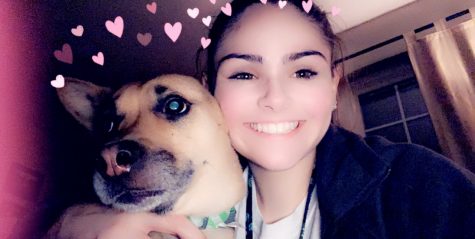 Sydni Hinton, Reporter
My name is Sydni Hinton. This year I am a junior at SMHS. I love all animals. I started working at a grocery store over the summer. During school I like...