10 Tips for Studying For Exams
While some students find it easier than others to cram in for their final exams, others need to begin preparing for days in advance. Here are 10 tips on how to better prepare yourself for what to expect on your final exams:
Start Early- Always give yourself plenty of time in advance to prepare yourself for your exams.
Prioritize Your Study Time- Be sure to prepare for your hardest exams the longest, and dedicate the rest of your time to easier exams.
Create A Schedule- By making and following a schedule for yourself, you will be putting aside the same amount of time each day, and begin to fall into a routine.
Reorganize You Notes- Many students find it helpful to rewrite their notes, in a more neat fashion, that helps them better understand what they're learning about.
Take Regular Breaks – You may find out that you can only do so much studying in one sitting, it's important that you find your limits and take breaks.
Test Yourself- You can mentally prepare yourself for you exam date by testing yourself with regular quizzes.
Join a Study Group- Sometimes studying by yourself can be boring and inefficient, try joining some of your friends for a study session and quiz each other.
Ask For Help- If you find yourself feeling stressed out about an exam, feel free to ask questions from your teachers to gain better closure.
Cut Out Distractions- When you set aside time out of your day just dedicated to studying, it's important that your main focus be on studying, cut out all possible distractions that could prevent you from maximizing your study time.
Be Well Rested- It's important that you come to your exam feeling well rested and ready, rather than exhausted, and tired. Be sure to get plenty of rest each night, and don't stay up late studying.
Leave a Comment
About the Contributor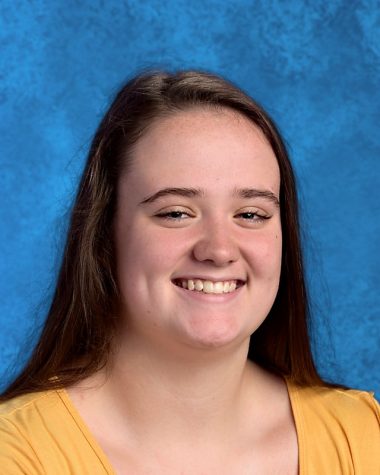 Gwen Fluharty, Entertainment Editor
Hi! My name is Gwen Fluharty, I am 18 years old. I play volleyball and basketball. I also enjoy making my friends laugh. I have three siblings, two brothers...