In the Shadow of the Moon
Recently, Netflix has added a new original movie to their collection, "In the Shadow of the Moon". This critically-acclaimed film takes place in 1988, when a police officer Thomas Lockhart (Boyd Holbrook), who is an aspiring detective, begins tracking a serial killer who only kills every nine years. Throughout the movie, Detective Locke uncovers new details about the murderer's techniques, and he quickly becomes obsessed with the case. He begins to let the case overrun his life, and devotes all of his time trying to figure out why this murderer only resurfaces every nine years.
Even after losing his wife, and his job, he begins to risk everything he has left in order to find out the murderer's motives. The murderer claims that she is killing those people in order to prevent a disaster that struck the country in the near future. She kills her victims by stabbing them in the back of the neck with a gun that infects its victims with a type of poison. Uncovering the truth behind the motives of this serial killer begins to test the sanity of Detective Lockhart, because he only has one chance every nine years to catch her in action. This psychological thriller is sure to have you on edge throughout the entire movie. I would recommend this movie to anyone who is looking for something that is genre-blending, and full of plot twists.
Leave a Comment
About the Contributor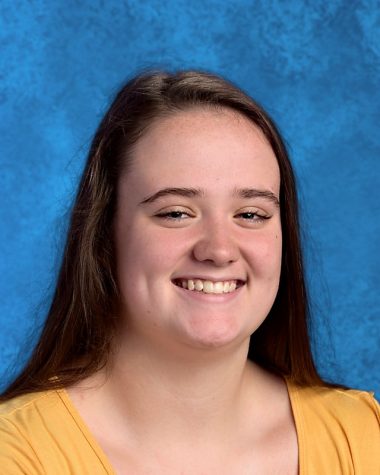 Gwen Fluharty, Entertainment Editor
Hi! My name is Gwen Fluharty, I am 18 years old. I play volleyball and basketball. I also enjoy making my friends laugh. I have three siblings, two brothers...