Christmas: Germany vs USA
Even if you do not expect it, but christmas is quite different in Germany than it is in the USA. The biggest differences are the days in which we celebrate christmas and the day we get our presents on. Also the festive season is way different in Germany than it is here. Let's begin with the days.
In Germany christmas get celebrated on three days. The 24th, 25th and 26th of December. That means the Germans have two Christmas days, so the Germans have one more day to spend with the family. Also the Germans do not get their presents on Christmas day, the 25th of December, in the morning but on christmas eve, the 24th of December in the evening.
On of the biggest difference is probably the festive season. The Germans do not have a lot of "light parks" like for example Oglebay or in Belpre. Also the decoration is mostly different. Very few people decorate the outside of their houses with a lot of lights. If you are in Germany around christmas time you do not see a lot of lighted houses. But what is probably one of the biggest parts of German christmas time are the Christmas markets. Germany has one in nearly every town. The size of town does not matter. You can eat a lot of good food, drink some coffee or hot chocolate and watch some musicians and singers, which are singing and playing Christmas songs.
Leave a Comment
About the Contributor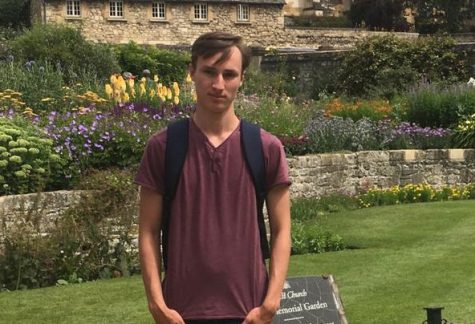 Max Kreiseler, Reporter
Hi, I am Max. I am 16 years old and I am a foreign exchange student from Germany this year. My hobbies are judo and photography. I like listening to music...