Sam & Cat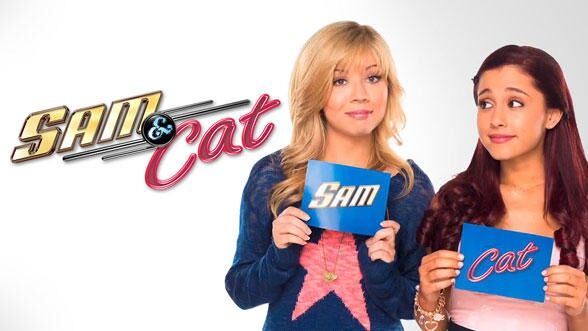 Netflix has recently added a new title to their collection, "Sam & Cat", a double spinoff featuring two of the main characters from "ICarly" and "Victorious". This Nickelodeon series begins when Sam Puckett (Jennette McCurdy) is passing through Los Angeles on her motorcycle, and runs into Cat Valentine (Ariana Grande), Sam witnesses Cat being thrown into the back of a garbage truck and rescues her without hesitation. The two instantly became friends, forming an unbreakable bond within minutes, and quickly become roommates.
Soon after discovering that they both have a knack for dealing with little kids, they begin their own babysitting service together. They had the idea to take over Cat's grandmother's babysitting service, that she had throughout their apartment complex building, when Nona (Maree Cheatham) decides to move out of their apartment complex and into the luxurious nursing home, Elderly Acres. The pair's babysitting service is endorsed by their neighbor, Dice (Cameron Ocasio), who knows many of the building's residents and can appear to be very influential.
Throughout the series, the two girls use "Sam & Cat's Super Rockin' Fun-Time Babysitting Service" to go on constant adventures with one another, hang out with kids, and to earn some extra cash on top of all of that. If you have watched "ICarly" or "Victorious" in the past, or even if you've already seen "Sam & Cat", you can relive your childhood experiences by simply going to Netflix. If you've never seen this short-lived series, I would highly recommend that you watch it if you are interested in a show that has constant adventure, endless entertainment and laughs, I suggest you give this show a watch.
Leave a Comment
About the Contributor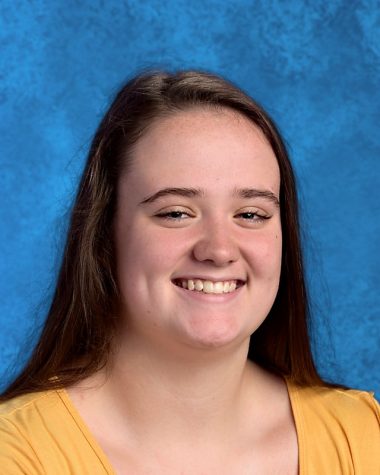 Gwen Fluharty, Entertainment Editor
Hi! My name is Gwen Fluharty, I am 18 years old. I play volleyball and basketball. I also enjoy making my friends laugh. I have three siblings, two brothers...