10 Things To Do Before You Leave High School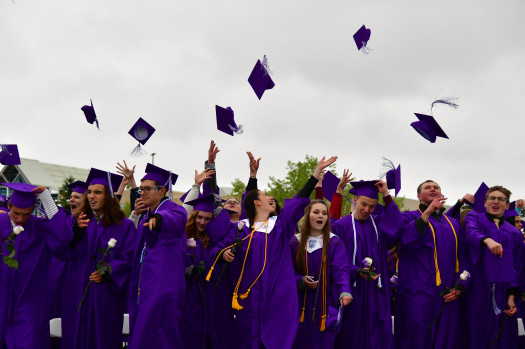 High School is full of stress, changes, and opportunities. Many do not take advantage of the time they still have with their friends. There are so many school, local and fun activities students do not use. Once you're in highschool, you only have about four years left with your friends. This is not true for everyone but it happens. So take advantage of the time that you have left with the rest of your friends and what many people call "the best years of your life." Here are 10 ways everyone should do before leaving high school.
Participate in a harmless senior prank: Senior pranks can be fun, and not get you into trouble. Such as wrapping your friends car in saran wrap, or filling their car with balloons. Pranks are meant to be funny, not hurtful or harmful.
Thank the teachers or others who have influenced you: You may never see your favorite teacher or adult again. Make sure you thank them and tell them how much they've changed your life. They may thank you as well.
Go to a dance: Dances can be fun, if you make the most out of them. If you've never gone to one, I would suggest going to Prom. Prom is usually more elaborate and overall fun.
Go to a school sponsored event: Go to a football game, a pep rally, or a band concert. This will help to be more involved and everyone loves volunteers! So, volunteer to help at the concession stand, or to take up money for these events. It may be more fun than you think.
Make amends: If you're having trouble with a friend, or family member. Talk to them before you graduate, even if you don't want a relationship with them just let them know that there are no hard feelings.
Take a risk: Go ask out your crush, go do something you thought you never would, or even go out for the school play one last time! It'll make your last years of high school that much more memorable.
Buy a yearbook: You'll want to remember these years, and what better way than to have a yearbook. A yearbook can be used to find old friends, you can see what went on during your time there, or even show your kids one day what you looked like in high school!
Start taking responsibility for your life: Soon enough, mom and dad won't be there to bail you out of every situation. You have to start taking responsibility for your own actions eventually. Starting now will help you in college when you're in a sticky situation.
Participate in school clubs or sports: Get yourself out there and find a new hobby. You may find something you really enjoy and want to continue outside of high school. This is also a great way to meet people, maybe you'll have a new best friend!
Capture the memories of high school: Take pictures with your friends on big events throughout the year. Even if you don't like pictures, once you're graduated and in college you'll appreciate the pictures that you can look back on.
Leave a Comment
About the Contributor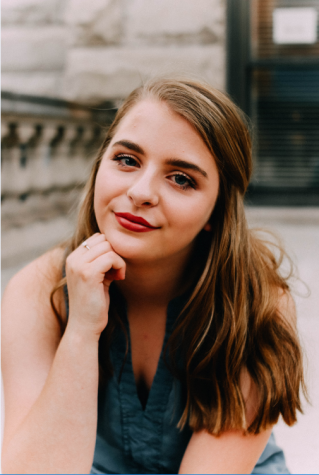 Jaden Hatcher, Opinion Editor
Hi, my name is Jaden Hatcher! I am 17 years-old, and I am a senior at St. Marys High School. I have seven dogs, one cat, and a lot of chickens! After high...