Top 5 German Sights
If you ever want to come to germany and see some sights, here are the top five sights you maybe want to see, if you are on a trip through Germany.
5. TV-Tower in Berlin
The TV-Tower in Berlin is the biggest building throughout Germany. On Top of it there is a Restaurant from which you can see nearly all over Berlin. It is like a rotating platform and it takes about an hour to go one round around. So you can eat and have a great look all over Berlin.
4. Brandenburg Gate in Berlin
The Brandenburg Gate is probably one of the most known sights in Germany. It is a symbol for the dividing and reunification in Germany between 1945 and 1990.
3. The Zwinger Dresden
The Zwinger in Dresden is a Baroque style Palace really close to the river Elbe. Earlier in the times it was part of the fortress in Dresden. Today it is one of the most famous sights in Dresden, and middle Germany.
2. Cologne Cathedral
The Cologne Cathedral is the biggest Church in Germany and one of the biggest churches in the world. Placed close to the river rhine in the middle of one of the biggest towns throughout Germany nearly everybody around germany knows this cathedral and it is probably one of the best known sights in whole Germany.
1. Neuschwanstein Castle
Placed in Bavaria, this castle is one of the biggest and most beautiful castles in the world. The castle was opened in 1886. The kind who wants to build this castle, King Ludwig II, did not see it opened, because he died before.
Leave a Comment
About the Contributor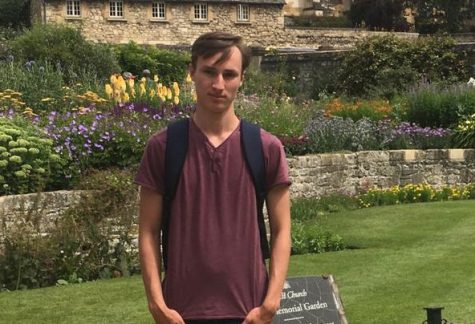 Max Kreiseler, Reporter
Hi, I am Max. I am 16 years old and I am a foreign exchange student from Germany this year. My hobbies are judo and photography. I like listening to music...