Victorious
"Victorious" is a tv show that first aired on Nickelodeon in March of 2010. The show has been very popular and everyone loved it, but once they took it off television people didn't have a way of watching it, and having the entertainment that they had when it was aired. Just recently Netflix put "Victorious" on their site. Now everyone is rewatching it or watching it for the first time since they put it back on again. Victorious is one of many of the tv shows from ten plus years ago that everyone still loves and will continue to watch it no matter how long it has been out for.
"Victorious" is about a 16 year old girl, Tori Vega, who went to her sister's show at Hollywood Arts. Trena, Tori's older sister, was supposed to do a musical piece for her part in the show that night, when all of a sudden Trena's tongue swells up and she isn't able to sing her part in the song. Tori who was there for all of the rehearsals is asked to do Trena's part in the show because she is the only other one who knows the part. Tori is so hesitant at first because she has never sang or performed in front of so many people before. The stage crew for the show end up pushing her on stage and making her do it, literally. Come to find out, Tori has and outstanding voice that no one knew she had. The audience and everyone else were so impressed by her performance that night, that they asked her if she wanted to become apart of Hollywood Arts. She doesn't want to do it at first because she thinks that she is not talented enough to go to school there. Everyone persuades her to say yes and go to school, so she does. Now Tori is fitting in very well with everyone and enjoying her time there.
Leave a Comment
About the Contributor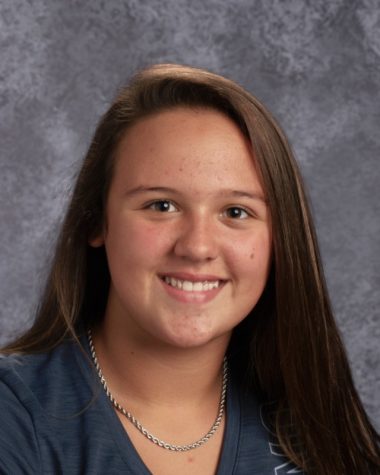 Olivia DeWeese, Reporter
Hi, my name is Olivia DeWeese, and I am a senior at SMHS. I have been in the newspaper class for two years now, and I love it. I am also a member of the...