Charmed
"Charmed" is a show that you can find on Netflix about two sisters, Mel and Maddie, who comes home from a party to see that their mother fell out of their attic window. Was it an accident or murder?
Soon after they mourn the loss of their mother, a woman named Macy shows up at their door and claims to be their sister. They are hesitant to believe so because their mother would have told them. They all three are getting to know a little bit more about each other when a guy named Harry shows up and claims to be a whitelighter, which is like a witch's bodyguard. They are dumbfounded when they are told that they are witches, and not just any witches, but the charmed ones\; which are the most powerful witches in the world.
They are slowly lead into everything they have to know for example. Their mother was a witch and Macy is their sister. They discover their powers and don't know how to take the news. They try to continue with their normal lives, but are soon threatened by demons. Harry warns them of using magic for the wrong purpose and that there are a lot of consequences. Maddie has the power to read minds, Mel has the power to stop time and Macy has the power to move things with her mind.
A little further into the show and they have to stop Alastair Caine, who is a demon, from taking over the world. Parker, who is Maddie's boyfriend, is Caine's son. However, he is only half demon. In the end, the three sisters go through heartbreak and tragedy but they get through it together and with the help of Harry. The sisters are now stronger than ever and have the power to take on anything that comes their way.
Leave a Comment
About the Contributor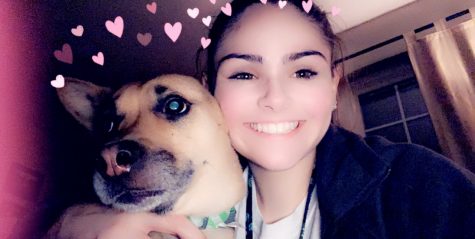 Sydni Hinton, Reporter
My name is Sydni Hinton. This year I am a junior at SMHS. I love all animals. I started working at a grocery store over the summer. During school I like...