Top 10 Best Paid Jobs
Having a job and knowing what you want to be when you grow up can be very hard and confusing. Here's the top ten best paid jobs in the United States.
Number one -Physician, a physician is an individual who is primarily prepared to manage health and medical needs with a salary of $193,415.
Number two- Pharmacy manager, a pharmacy manager is a pharmacist who oversees the day-to-day operations of a pharmacy they have a salary of $144,768.
Number three-Dentist, a dentist is a person who not only cleans teeth but also performs root canals, cavity fillings and more smaller procedures with a salary of $142,478.
Number four- Pharmacist, a pharmacist is a person who gathers the medicine and makes sure the pharmacy has enough of one medicine and so much more, they have a salary of $126,438.
Number five- Enterprise Architect, they make sure that everything to do with the company is allied and in place with the business with a salary of $122,585.
Number six- Corporate Counsel, this is another name for lawyers who work for a business or corporation, with a salary of $117,588
Number seven- Software Engineer Manager, they oversee a group of people who work on the development of new computer software, with a salary of $114,163
Number eight- Physicians Assistant, these people are the ones that can do everything that a doctor can do except prescribe medicine, with a salary of $113,855
Number nine- Corporate Controller, this person oversees all of the financial and accounting functions of an organization, having a salary of $113,369
Number ten- Software Development Manager, these people lead teams of software developers working in all kinds of industries as well as designing software, web services, and web applications, having a salary of $109,809
Leave a Comment
About the Writer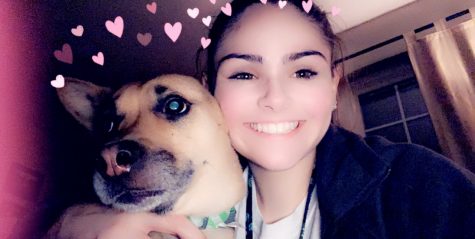 Sydni Hinton, Reporter
My name is Sydni Hinton. This year I am a junior at SMHS. I love all animals. I started working at a grocery store over the summer. During school I like...