Top 10 Things To Do During Thanksgiving Break
Thanksgiving break is coming up fast. Break starts with a half day of school on Nov. 22 to Dec. 2. Thanksgiving is full of family, friends and food! But what can you do for the rest of the week? Most teenagers spend their week sleeping in, taking naps and just relaxing. Relaxing is a great thing to do on break, but that can be boring after awhile. Here are a few ideas that can cost you nothing, to around 40 dollars (depending on where you may go).
Have A Family Game Night: Spend some time with your family just playing simple board games, or jamming out on guitar hero. It'll be fun and help you bond with some family members that you may not always agree with.
Go to the Movies: Go watch that movie you've been interested in for a few weeks. You can go with family, friends or a significant other. Either way, splurge a little and get out of the house.
Go Hunting: If someone in your family is into hunting, you should join them! It could be a new hobby you may find fun or interesting. Going hunting on break is a great time to start, because you can go back to sleep afterwards.
Go Black Friday Shopping: Black Friday shopping is always an adventure. If you've never gone, I would recommend to go with someone who has. You can find great deals for Christmas! Or any other special day you have to get a gift for.
Workout: Staying in shape is always important, but going during break when you have a little more free time will help you to start this new and healthy habitat.
Carve a Pumpkin: Carving pumpkins with family or friends is always fun. It's also a great decoration for fall!
Decorate for Christmas: It may be early for some people, but this is a great time to start decorating for the next holiday, Christmas! Christmas has a lot more decor than Thanksgiving, so starting early while you have free time will make decorating less stressful.
Go on a Date: Go out with some friends or your significant other. Spend time with the people you love when you have the time to. Go out to dinner, or shopping, or bowling\; anything could work!
Clean your room: If you're anything like me, you never have time to clean your room. Take a day or even just a few hours to really deep clean your room. This will make your room seem more comfortable and better to be in. Once school starts again, you'll have one less thing to stress about.
Watch the Macy's Thanksgiving Day Parade: While you're getting ready for Thanksgiving in any way, turn on the parade! I find it calming to have a little background noise when getting prepared for anything. The Macy's Thanksgiving Day Parade is perfect for that. While you're waiting for dinner or to go to dinner, sit down and watch the crazy and cool floats!
Leave a Comment
About the Contributor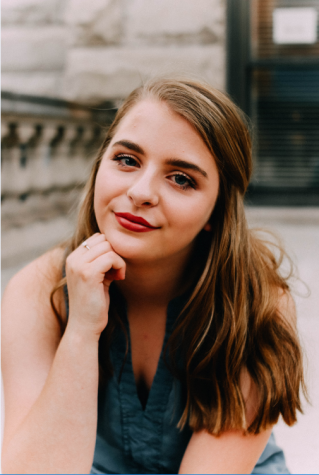 Jaden Hatcher, Opinion Editor
Hi, my name is Jaden Hatcher! I am 17 years-old, and I am a senior at St. Marys High School. I have seven dogs, one cat, and a lot of chickens! After high...