Halloween Costumes
Halloween is quickly approaching. If you are still in need of a costume, here are five quick and easy ideas! All costumes can be made by yourself or purchased at a Halloween store!
Dress up as a cat! Wear all black, paint whiskers on your face, and throw on a pair of cat ears.
Wear a pair of smarty pants! Grab any pair of pants and start gluing smarties, the candy, all over them.
Be a Riverdale Vixen! From the popular TV show, Riverdale, dress up as a cheerleader. Wear a pair of knee high socks, white tennis shoes, black shorts, and a Riverdale shirt either DIY or found online.
Dress as a pineapple! Find a yellow dress or over-sized t-shirt. Next, create a tall green stem to wear as a hat.
Be supergirl! Wear a pair of knee high red boots, a blue undershirt, and a red cape.
If you are going out with a group of friends, here are five group dress-up ideas for Halloween.
Dress up as the Spice Girls! Wear a black t-shirt, red apron, red hat, and print off multiple different spice labels to tape to the aprons. Spices could include, ground cumin, allspice, poultry, and gingerbread spice.
Be the Golden Girls. Go to a thrift store and find your favorite old lady clothing. Pair them with a wig, jewelry, and heels.
Dress as tacky tourists! Wear straw hats, Hawaiian shirts, knee high socks, and khaki pants. To be extra, include a fanny pack and sunscreen on your nose.
Create your own baseball team! Wear the jersey of your favorite baseball play and pair it with a hat. Carry along a bat and glove.
Be emojis. Take cardboard, cut out circles, and draw on your favorite emojis. Wear all black while you carry around your emojis. You can also glue to cardboard onto your shirt.
Leave a Comment
About the Contributor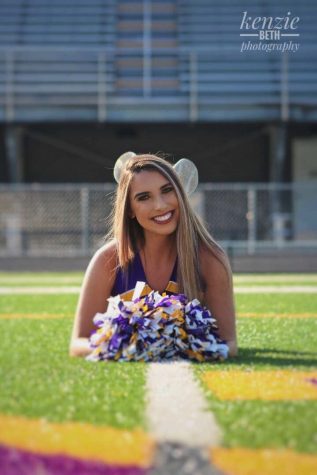 Shelby Anderson, Sports Editor
Hi! My name is Shelby Anderson and I am a 17-year-old senior at St. Marys High School. I am the captain of the cheer team and also compete on the competition...