Fractured
"Fractured" is a newly released psychological thriller that you can find on Netflix. At the beginning of the story, the Dad, Ray Monroe (Sam Worthington) is driving down the highway with his wife, Joanne (Lily Rabe) and their daughter, Peri (Lucy Capri). Right from the beginning, there is a tension amongst the couple, as they argue on their way home from a weekend spent with their family. But little did the family know, things were only going to get worse from there. Peri is frightened by a dog when the family stops at a gas station, and in the father's attempts to scare the dog away, his daughter slips and falls, and so does he.
Upon arriving at the hospital, it seemed like forever before the family can seek treatment for their daughter's broken arm and possible head trauma. When Peri is finally treated, she is told that she needs to have a CAT scan and that only one parent can accompany her to receive the scan, the mother goes and Ray stays behind. After what seems like hours and repetitive arguments between Ray and the hospital staff, no one seems to know where Joanne and Peri are. The hospital has no record of admitting Peri and have no recollection of ever seeing the family enter the hospital together. Instead, the hospital staff tries to convince Ray that he came in after a car wreck to be treated for a head injury, and that he must be delusional. As the movie goes on, constant deception is displayed and more hinting on the fact that the hospital might be hiding a secret from Ray.
Leave a Comment
About the Contributor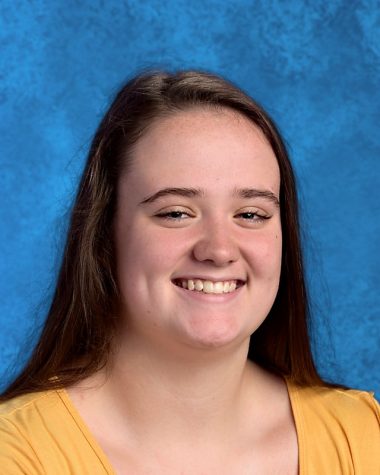 Gwen Fluharty, Entertainment Editor
Hi! My name is Gwen Fluharty, I am 18 years old. I play volleyball and basketball. I also enjoy making my friends laugh. I have three siblings, two brothers...