Best upcoming movies
If you want to know if there are any good movies in the next month I got a Top five of the movies I am really excited for and that you may want to see too.
5. The King's Man
As the third part of the "Kingsman-Universe" this time we go back to the second world war. Again on person has to save the whole world. I guess it is going to be a good movie because we do not have these modern gadgets like we had in the first two parts. But the trailer still looks like a good mix between action and comedy, that we are used to from the first parts.
Cast: Daniel Bruehl, Gemma Arterton, Stanley Tucci, Djimon Hounsou
Release Date: Feb. 14, 2020
4.Top Gun: Maverick
I guess I do not have to say a lot about this movie. Tom Cruise goes back in his role of a fighting jet pilot 34 Years after the first Top Gun movie. If it is going to be as good as the first one, I don't know, but it is still a movie we should see the next year.
Cast: Tom Cruise, Jennifer Connelly, Jon Hamm Release Date: June 26, 2020
3. The Gentlemen
A movie about a drug boss who wants to sell his empire. I don't know much about this movie but the trailer looks like a lot of fun and the cast is promising.
Cast: Guy Ritchie, Hugh Grant, Matthew McConaughey
Release date: Jan. 24, 2020
2. Bad Boys for life
The third part of the iconic action comedy movies comes out very soon. It is again a story about the cops Marcus Burnett and Mike Lowery and this time they have to fight a mafia boss who seeks retaliation for his brother. Same cast but new story and hopefully as good as the first two parts.
Cast: Will Smith, Martin Lawrence
Release Date: Jan. 17, 2020
1. Ford v Ferrari
This is the movie i am really really excited for, probably the most out of this list. The stroy about Carroll Shelby, Ken Miles and the story about how they try to beat the unbeaten Ferrari Racing Department looks so great implemented and the cast is great too. I guess this is going to be the best movie in the next month
Cast: Matt Damon, Christian Bale, Jon Bernthal
Release Date: Nov. 15
Leave a Comment
About the Contributor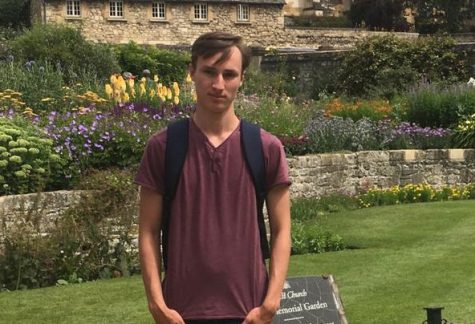 Max Kreiseler, Reporter
Hi, I am Max. I am 16 years old and I am a foreign exchange student from Germany this year. My hobbies are judo and photography. I like listening to music...