unbelievable
"Unbelievable" is a great netflix series show. I really like this show because it shows a lot of things that actually happen in the real world. It shows why girls don't like reporting their sexual assaults because people don't believe them and that happens a lot in the real world today. It shows how everyone downgrades people when they are sexually assaulted. "Unbelievable" is a show about a girls troubled story. This show is about an 18 year old girl who was raped by a masked man. She sought help from her former foster mother and reported it and the law enforcement were willing to help at first and then they refused to believe anything she was telling them. They thought she was making everything up because of her rocky childhood in foster care while growing up.
There was no phsyical evidence of the rape, the crime scene is too clean, and she has a history of being a brat so they think she is making up the whole thing. The rapist had been raping other girls for years until two female detectives arrested him. Marie is eventually charged with falsely reporting a crime which then makes her lose her friends, her job and psychologically harms her. Years later, Marie's story is heard by two detectives. The detectives are working on rape cases in their state in colorado. They hear about Marie's story and how no one believed her and they devote their time on trying to find the serial rapist who raped Marie and many other girls.
"Unbelievable" is about a crime that wasn't taken seriously and how no one believed her. I recommend this show to young adults. I rate this show five out of five.
Leave a Comment
About the Contributor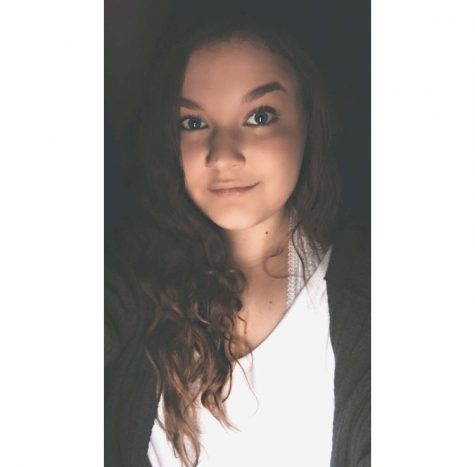 Briawna Riggs, Feature Editor
Hi, my name is Briawna Riggs and I am 17 years old. I have three brothers, Cody, Austin and Brantley. When I graduate, I want to go to WVU and be a surgical...