Movie Review: Overcomer
A couple weeks ago I went to a theater to watch the movie "Overcomer" and I think this movie is worth a review. Of course this article contains spoilers to the movie, so if you still want to see the movie you may do not want to read this article. The movie is a christian drama film about an astmatic cross country runner. The movie was directed by Alex Kendrick who also plays one of the main characters.
At the very beginning of the movie, the basketball coach John Harrison loses his whole team because of closing businesses and moving families. After some discussions, he agrees to coach the cross country team. But the only runner that shows up is an astmatic girl named Hannah Scott. So they start practicing even when she is the only runner.
At the first competitions Hannah is not the best runner, but she gets better during the movie. Hannah is 15 years old and is living with her grandma, because her mother and father are dead. That is what the grandmother says. Later in the movie, John is asked to visit a member of the church in the hospital, while he was waiting outside, he accidental falls into the wrong room and meets the blind man Thomas Hill and finds out that he is a former cross country runner. Because John never coached cross country before, he asks him for different effective exercises and gets him known better and better. During the movie he discovers a connection between Thomas and Hannah which will change both lives completely.
Overall "Overcomer" is a beautiful movie with a heartwarming story and a good plot. It is a great motivational movie with some really good actors, even when they are not the most famous actors in the world. It has a beautiful family aspect with Johns family and with Hannahs problems. But the story seems a little bit unrealistic with so many different chances and they are all coming together for Hannah. That all seems a little bit far from the world.
I think you should watch the movie and I definitely recommend it.
Leave a Comment
About the Contributor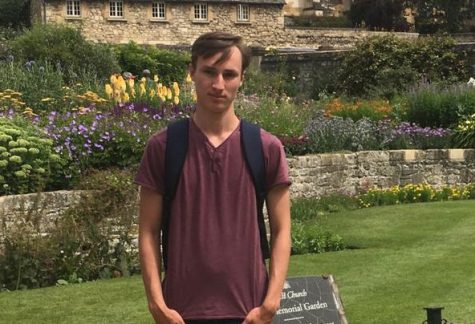 Max Kreiseler, Reporter
Hi, I am Max. I am 16 years old and I am a foreign exchange student from Germany this year. My hobbies are judo and photography. I like listening to music...