Best Summer Travel Destinations
Missing that warm weather already?
When people travel, they tend to want to go to the best places. According to CNN, the best places to travel in summer are London, the Grand Canyon, Las Vegas, Singapore, New York City and Washington D.C. The least busiest places to go to in summer according to CNN are Rwanda, Tasmania, Churchill and Manitoba. The common places that people travel to are Tennessee, Mexico, Paris, California and plenty of other places. California has waterparks, beaches, many Youtubers live there and it's close to Las Vegas. Tasmania has teal water, it's peaceful, and it's surrounded by trees. New York City is an exciting place, has lots of stores to go in, and the Statue of Liberty is there and people want to see it. Washington D.C is a popular one because the White House is there and there's a lot of Museums. Tennessee is a beautiful state to vacation in, there's a lot of places to see, places like WonderWorks, which is a building where everything is upside down, and there's Dollywood, which is a famous amusement park. Paris is popular due to its main attraction, the Eiffel Tower. It's also known as the
"City of love". The Grand Canyon is another popular place because you can explore the Canyon.
What's your ideal vacation spot in the summer?
"The beach in TopSail, North Carolina."- Maddie Sigler
"Canaan Valley, because there's mountains, cool weather and it's absolutely beautiful."- Jessica Higgins
"Disney cruise."- Mrs. Corrigan
"In my backyard working on my flower beds, the pool or theater productions with my husband."- Mrs. Johnson
"Anywhere besides St. Mary's, like anywhere in the world."- Meechelle Fair
Leave a Comment
About the Contributor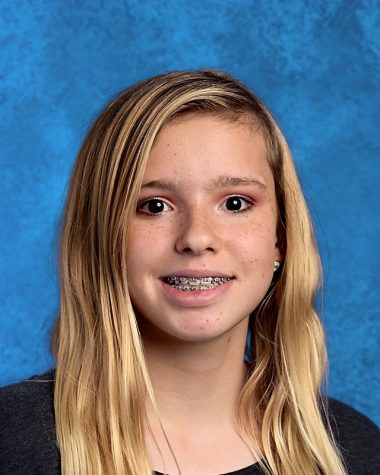 Kyra Parker, Reporter
Hello, my name is Kyra Parker. I have two sisters and a brother. Unfortunately, they're both annoying. I am 16 years old and I am a junior in high school....