Sternwheeler Festival
The Sternwheel Festival in Marietta Ohio. It is every year the weekend after Labor Day. But is it really worth a day trip?
The Sternwheeler Festival is a three day Festival for everybody, no matter if your young or old, male or female. It has a bunch of activities. For example: a Mr. & Ms. competition, a photo contest, a car show and a sternwheeler race. The climax of the whole festival is the fireworks on Saturday evening. Also you have a lot of different food to choose from. Sounds good at first. But would it be worth a trip?
There are a lot of positives but also negatives. The positives are definitely the diversity of activities and as far as I know, they are all free, the fireworks on Saturday would even be enough to watch and you do not have to watch them from the Sternwheel Festival. You can also watch from a restaurant or another place outside of Marietta, which is something I would recommend if you want to go there next year. The negatives are the town is crowded with people, after the fireworks everybody leaves the town. This ends in a traffic chaos in which it takes at least twice as long as normal to leave Marietta.
But in my opinion the Sternwheel Festival is a beautiful day or weekend activity I would recommend to everybody who is a little bit interested in art, culture or who just want to do something other than the usual.
Leave a Comment
About the Contributor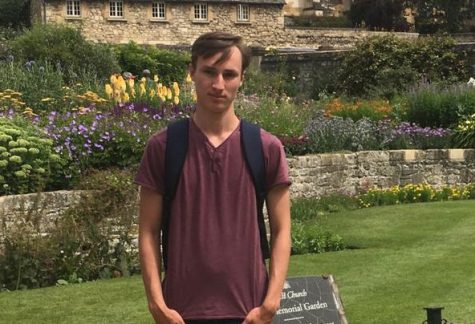 Max Kreiseler, Reporter
Hi, I am Max. I am 16 years old and I am a foreign exchange student from Germany this year. My hobbies are judo and photography. I like listening to music...