The Fosters Review
The show "The Fosters" is a thrilling drama series about a couple that fights the system in order to adopt two kids that have been beaten in foster care. Callie and Jude were split up and sent to different homes. Callie finds herself in some legal trouble, where she meets Steph, who is a cop. Steph and Lena's life is revolved around doing whatever they can to make these kids lives better. Brandon is Steph's son from a previous marriage with Mike, who is also a cop. They also adopted Jesus and Mariana from a troubled family, lastly, Callie and Jude who are finally reunited.
As the show goes on, these parents of five teenagers have a long road ahead of them. They had a couple of scares with old foster families, Callie's real dad coming into the picture and Callie and Jude's adoption. Jesus and Mariana's dad came back into the picture without knowing he was the twins father. Jesus had a construction accident and shot himself in the head with a nail gun, sending him to ICU and several months of therapy. Brandon, wants to go to music school but his one chance he had, him and Callie messed up. Callie was almost sent back into the system after that but Steph and Lena were forgiving. Marianna, has a lot of boy trouble, but she doesn't give up on something she believes in. She was forced to join the robotics club and she ended up loving it. Jude, is scared to come out to his foster parents but when he does they are very accepting.
My thoughts on this show is that it is a great show to binge watch, it leaves you wondering with every episode. It is emotional and I thought that all the actors really did a great job bringing the show to life. If you're looking for a show, this is the one for you. It is a good teenage show with occasional explicit content. Overall, I would highly recommend this show.
Leave a Comment
About the Contributor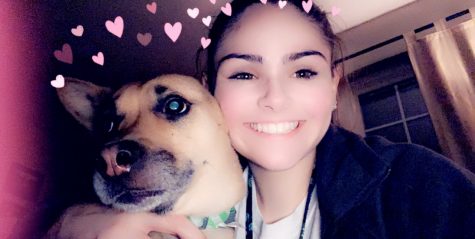 Sydni Hinton, Reporter
My name is Sydni Hinton. This year I am a junior at SMHS. I love all animals. I started working at a grocery store over the summer. During school I like...